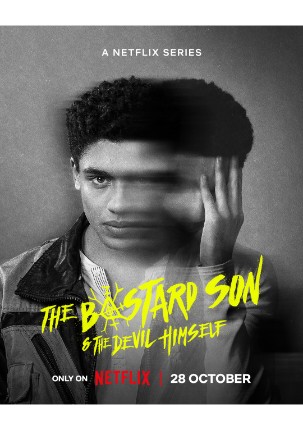 The Bastard Son & The Devil Himself
Directed by Colm McCarthy. Debs Paterson. Rachna Suri.
Written by Joe Barton. Joe Barton. Joe Barton. Ryan J. Brown. Emer Kenny. Helen Kingston.
Cast  Nadia Parkes( Annalise). Paul Ready( Soul). Isobel Jesper Jones( Jessica). Karen Connell( Ceelia). Jeska Pike( Gill). Hector Hewer( Kieran). Emilien Vekemans( Gabriel). Fehinti Balogun( Bjorn). Luke Polie( Teemu). Jermaine Young( Lennox). Kerry Fox( Esmie). Franc Ashman( Reutger). Róisín Murphy( Mercury). Emilie Largier( Nicky). Misia Butler( Niall). Alice Hewkin( Maeve). Shereen Martin( Aoife). David Isiguzo( Bernard). Lawrence Walker( Nolan). Emiko Ishii( Alex). David Gyasi( Marcus). Joey Akubeze( Hugo). Priya Kansara( Flo). Kaine Zajaz( Taylor). Orla McDonagh( Young Ceelia). Laura Lake( Mya). Natalie Kimmerling( Ella). Gus Hudgins( Fire Witch). Kitty Anderson( Young Jessica). Liz White( Penelope). Philippine Velge( Odette). Tim Plester( Rowan). Eric Godon( Henri) . Claire Ganaye( Marie). Sam Gittins( Aaron). Nadia Albina( Muldoon). Sèverine Howell-Meri( Alice). Ahmed Elhaj( Young Marcus). Andrew Greenough( Alfie). Kathleen Cranham( Hayley). Jake Dunn( David). Louis Walwyn( Max). Deka Walmsley( Steve). Dylan Devonald Smith( Blood Witch). Nina Sia( Blood Witch). Sue Maund( Bette). Charles Nicol( Young Gabriel). Theo Mason( Young Nathan). Niseema Theillaud( Sylvie). Rémi Pedevilla( Zale). Alex Gaumond( Sergeant). Harriet Cains( Hazel). Christelle Elwin( Ruby). Billy Gunnion( Hazel's Boyfriend). Raad Rawi( Lucas). Thomas Grant( Clark). Uriel Emil( Habir). Daisy Maywood( Teacher). Alexander Devrient( Safir). Scott Folan( Mike). David Webber( Geoff). Jean Baptiste Fillon( Young Fain Cop). Sophie Lamont( Rita). Robert McCrea( Albie). Hasan Dixon( Cop). Clare Wilkie( Councillor 1). Ivan du Pontavice( Young Man). Alhaji Fofana( Jack). Daniel Coll( Hazel's Father). Laurent C. Lucas( Jacques). Callum McCrudden( Jordan). Olivia Brown( Lucy). Christian Greenway( Prisoner). Shivam Joshi( Blood Witch). Joshua Akehurst( Young Soul). Valéry Alteresco( Student). Véronique Sevegrand( Driver). Sam Newton( Camp Rep). Dimitri Jeannest( Luc). Aidan Gaddass( Hunter (uncredited)). Maks Borzemski( Blood Witch (uncredited))
Language English.
Producers Jonathan Cavendish. Steve Clark-Hall. Colm McCarthy. Lizzie Rusbridger. Catherine Slater. Adrian Sturges. Will Tennant. Emily Thomas. Joe Barton. Andy Serkis. Phil Robertson.
Production Imaginarium Productions.
Number of Seasons 1
Number of Episodes 8
Status Finished (2022–2022)