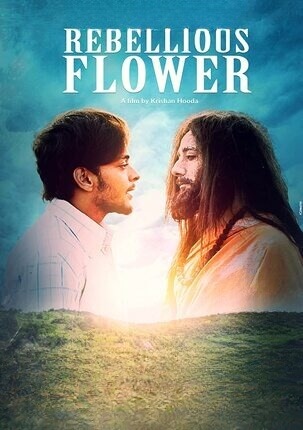 Rebellious Flower
Category:
Relased: January 15, 2016
6.7
1 h 49 min
1080P
Directed by Krishan Hooda.
Written by Jagdish Bharti.
Cast Prince Shah(Child Osho). Shashank Singh(Young Osho). Mantra Mugdh(Three Babas – Masto Baba, Pagal Baba and Magga Baba (as Mantra)). Shaneel Sinha(Vidyasagar / Librarian) . Kirti Adarkar(Nani). Sangeeta Adhikari(Jogan). Nandram Anand(Cart Driver). Varun Arora(Baba's Bhakt). Nitin Bharadwaj(Raja's Father). Mukesh S. Bhatt(Shopkeeper (as Mukesh Bhatt)).Babul Bhavsar. Raghav Dutt((as Ragav Dutt)). Krishan Hooda(Man with beards). Divya Jain(Shashi (Girlfriend)). Raj Kumar(Random Baba). Virat Luhar(Random). Bachan Pachehra(Nana). Sitaram Panchal(Municipal Officer). Nitin Sharma(Osho's Father). Indal Singh(Munni ji). Sarika Singh(Osho's Mother). Samvedna Suwalka(Rajni)
Language Hindi.
Producers Jagdish Bharti. Neelama Lavana. Dalair Singh. Harpreet Singh.
Production Zenin Production.