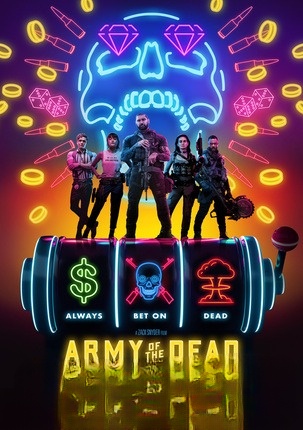 Army of the Dead: Lost Vegas
Directed by Jay Oliva. Zack Snyder.
Written by Jay Oliva.
Cast Jena Malone (Zeta). Joe Manganiello (Rose). Monica Barbaro (Meagan). Christian Slater (Torrance). Vanessa Hudgens (Willow). Nolan North (Clemenson). Anya Chalotra (Lucilia). Ross Butler (Chen). Harry Lennix (Boorman). Christina Wren (Nicole). Yetide Badaki (Queen Meeru). Dave Bautista (Scott Ward unknow). Ella Purnell (Kate Ward unknow). Ana de la Reguera (Cruz unknow). Omari Hardwick (Vanderohe unknow)
Language English.
Producers Kevin Dean. Wesley Coller. Shay Hatten. Jay Oliva. Deborah Snyder. Zack Snyder.
Production Meduzarts Animation Studio. The Stone Quarry. Netflix Animation.
No. of Seasons 1
No. of Episodes 6
Status On Going (2023–)