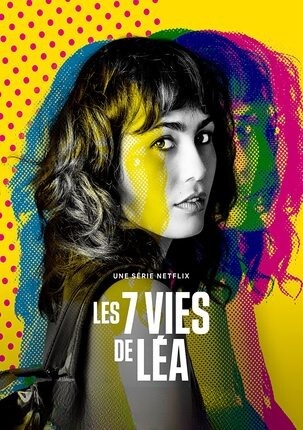 The 7 Lives of Lea
Directed by Julien Despaux. Ãmilie Noblet.
Written by Charlotte Sanson. Déborah Hassoun. DorothÃe Lachaud. Camille Rosset. FrÃdÃric Rosset. Alice Vial.
Cast Khalil Ben Gharbia (Isma). Marguerite Thiam (Karine adolescente). Maïra Schmitt (Romane). ThÃo Fernandez (StÃphane adolescent). Anne Azoulay (Patricia). Alexander Ferrario (Pierre-Yves – adolescent). MÃlanie Doutey (Karine adulte). Samuel Benchetrit (Stéphane adulte). Christopher W. Jones (StÃphane). Rebecca Williams (Sandra). Hubert Delattre (Pierre-Yves adulte). Holy Fatma (Miriam Ben FÃriel). Zirek (Hocine). Nolwenn Moreau (Jennifer adulte). Bernard Villanueva (père de StÃphane). Rebecca Williams (Sandra). Kelly Bellacci (Dora). VÃronique Kapoyan (mère de StÃphane). LÃo Mazo (Jonathan adolescent). Vincent Heneine (Soufiane adulte). Renaud Rutten (père de Pye). Renaud Leymans (Pion). Alexandra Cismondi (Sandra adulte). Camille Dochez (Jennifer adolescente). Tim Rousseau (Lionel).
Language French.
Producers Eric Laroche. Emeric Le Maître. Raphaël Rocher.
Production Empreinte Digitale.
No. of Seasons 1
No. of Episodes 7
Status Finished (4)