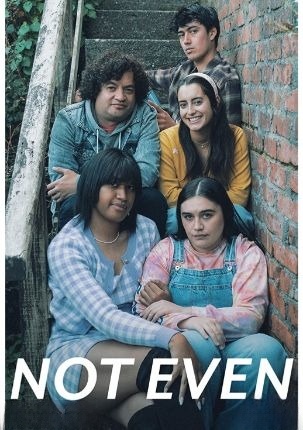 Not Even
Directed by Ainsley Gardiner.
Written by Dana Leamin/Epg.
Cast Tane Rolfe (Heps). Manu Vaea (Pua). Rongopai Tickell (Liz). Aria Dehar (Ma). Tai Wano (Young Heps). Tanea Heke. Tyler Kokiri-Wilson. Lauren O'Hara. Kate Silcock (Bar Patron (uncredited)). Nathaniel Bouttell (Party Goer (uncredited))
Languages Maori. English.
Producers Ainsley Gardiner. Dana Leamin/Epg. Series Makeup Department. Te Warena. Series Camera and Electrical Department. Ethan Thompson. Series Casting Department. Sammy Hurrell. Series Costume and Wardrobe Department.
Production Miss Conception Films.
No. of Seasons 1
No. of Episodes 6
Status On Going (2023–)