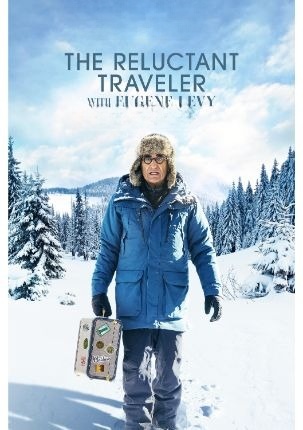 The Reluctant Traveler with Eugene Levy
Directed by David Brindley. James Callum.
Written by James Kettle.
Cast Hélder (Self (uncredited))
Producers David Brindley. Sara Evans. Lily Fitzpatrick. Eugene Levy. Samuel Palmer. Jemma Parish. Stephen Pain. Nina McGrath. Emma Taylor. Harriet Davis. Ben Jessop. Azze Azmeil. Balthazar Bierman. Luke Bodden-Gaskin. Fatima Cafum. Meeri de Oliveira. Julie Echeverri.
Production Apple Studios. Twofour.
No. of Seasons 1
No. of Episodes 8
Status On Going (2023–)