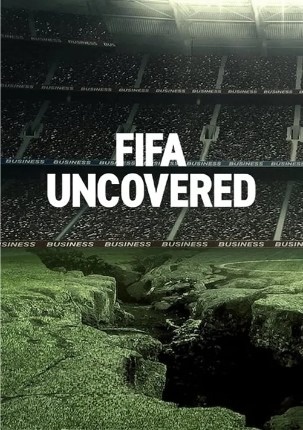 FIFA Uncovered
Directed by Daniel Gordon.
Written by Miles Coleman.
Cast David Conn (Self – Guardian Journalist and Author of The Fall of the House of FIFA). Ken Bensinger (Self – Journalist and Author of Red Card). Amanda Davies (Self – CNN Sports Anchor). Sepp Blatter (Self – President of FIFA 1998 -2015). Mary Lynn Blanks (Self – Ex-Partner of Chuck Blazer). Guido Tognoni (Self – Former Advisor to Sepp Blatter). Hassan Al-Thawadi (Self – Secretary General, Qatar 2022 Organising Committee). Mel Brennan (Self – Former CONCACAF Official). Jean-Philippe Leclaire (Self – Journalist for L'Équipe and Michel Platini's Biographer). Emmanuel Maradas (Self – Africa Advisor to Sepp Blatter). Mohammed Bin Hammam (Self – FIFA Executive Committee Member). Evan Norris (Self – Prosecutor, US Department of Justice, 2007-2017). Sunil Gulati (Self – Chairman, USA 2022 Bid). Kevin Payne (Self – US Soccer Executive).
Language English.
Producers John Battsek. Ken Bensinger. Ali Brown. Miles Coleman. Kerstin Emhoff. Gustavo Gordonas. Fjolla Iberhysaj. Carola Iujvidin. Megan James. Alexander Norton. Andrew Ruhemann. Stephen Slater. Abigail Watts.
No. of Seasons 1
No. of Episodes 4
Status Finished (4)