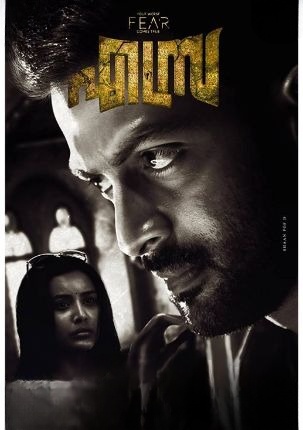 Ezra
Category:
Relased: February 10, 2017
6.6
2 h 27 min
1080P
Directed by Jay.k.
Written by Manu Gopal. Jay.k. Jai Krishna.
Cast Prithviraj Sukumaran(Ranjan Mathew). Priya Anand(Priya Raghuram). Tovino Thomas(Shafeer Ahammed). Sujith Shanker(Rabbi Markes (as Sujith Sankar)). Vijayaraghavan(Fr. Samuel). Sudev Nair(Abraham Ezra). Bharat Dabholkar(Yakoob Ezra). Ann Sheetal(Rosy). Babu Antony(Rabbi David Benyamin). Prathap Pothen(Col. Nambiar) . Manikandan R. Achari(Man at the Corniche (Cameo) (as Manikandan)). Chandradasan(Priest). Thara Kalyan(Priya's Mother). Alencier Ley Lopez(Moosa). Reina Maria(Lekha). Sandeep Narayan(Friend). Pranay Ranjan(Pra Ranjan). Rajesh Sharma(Sebastian). Angel Shijoy(Priya Anand (voice)). Indrajith Sukumaran(Narrator (voice) (as Indrajith)). Balu Varghese(Man at the Corniche (Cameo))
Languages Malayalam. Tamil. Telugu.
Producers A.V. Anoop. Prassanth Kumar Chandran. Mukesh R. Mehta. C.V. Sarathi.
Production E4 Entertainment.