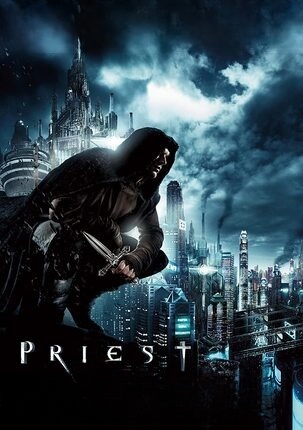 The Priest
Category:
Relased: March 11, 2021
6.0
2 h 20 min
1080P
Directed by Jofin T. Chacko
Written by Jofin T. Chacko. Shyam Menon. Shyam Menon. Deepu Pradeep. Deepu Pradeep
Cast Mammootty(Fr. Carmen Benedict). Nikhila Vimal(Jessie Cherian). Manju Warrier(Susan). Monica(Ameya Gabriel). Venkitesh V.P.(Siddharth). Sivadas Kannur(DySP Shekar). Saniya Iyappan(Diya Alex Alatt). T.G. Ravi(Dr. Mathews). Shivaji Guruvayoor(School Principal). Ramesh Pisharody(Dr. Sanjay). Jagadish(Adv. Sadasivam K.A.). Ameya Mathew(Annie (as Ameya)). Meera Nair(Elizabeth Alatt). Lishoy(Alex Alatt). Dinesh Panicker(Francis John).Pavel Bédi. Manoj Chennai(Sudharshan). Kalabhavan Haneef(Anand's Father). Jack(Joshy). Jayadevan(Security). Jeeva Joseph(Anand Subramaniam). Thomas Kuriakose(Director of Sports School). Madhupal(Dr. Muralidharan). Arjun Nandakumar(Commissioner of Police). V.K. Prakash(Manu's Father). Kochu Preman(Peon Paulettan). Jitin Puthanchery(Manu). Shiny T. Rajan(Teacher). Naseer Sankranthy(Orphanage Cook). Sohan Seenulal(Sabu). Sminu Sijo(Sheela). Sinto(Driver). Tony(SI)
Language Malayalam
Producers V.N. Babu. Anto Joseph. B. Unnikrishnan.
Production Anto Joseph Film Company. RD Illuminations