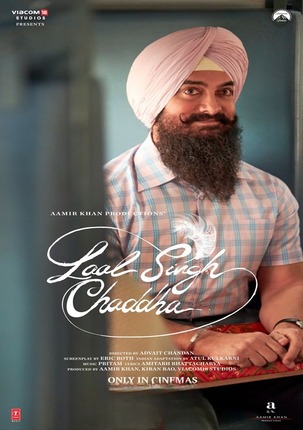 Laal Singh Chaddha
Category:
Relased: August 11, 2022
5.0
2h 39min
1080p
Directed By Advait Chandan
Written By Atul Kulkarni
Stars Aamir Khan (Laal Singh Chaddha). Ahmad Ibn Umar (young Laal). Kareena Kapoor (Rupa D'souza). Hafsa Ashraf (young Rupa). Mona Singh (Gurpreet Kaur Chaddha). Naga Chaitanya Akkineni (Balaraju 'Bala' Bodi). Manav Vij (Mohammed Paaji). Aaryaa Sharma (the woman passenger sitting in-front of Laal in the train). Arun Bali (Old Sikh Man in train). Kamini Kaushal (Old Lady in Train). Shah Rukh Khan (Shah Rukh Khan). Jagat Rawat (Father of school). Kamran Singariya(Sing Sahab). Abhinay Raj Singh (Lal Singh Cousin). Azzy Bagria(Raju (as Bagria Azzy)). Sunil Beniwal (Daksh). Karim Hajee (Gurfateh Singh). Akdas Hayat (Laal Singh's Friend). Sharik Khan (Sharik Khan). Richard Bhakti Klein (Britisher in Long Johns). Shanu Kumar (Friend). Nikhil Lulani (Shahrukh khan friend). Harry Parmar (Abbas Haji). Mukesh Marko (Tiger). James wc Meetei (Man2). Rajeev Vashishth (Cronie-1). Teetu Verma (News Reporter). James Dinsmore (Newsreader). Raj Hundal. Pulkit Kumar. Rofique Khan. Nrbarz (Teacher). Sunita (In the crowd in Rashtrapati Bhavan (uncredited))
Language Hindi. Punjabi. English.
Producer Prasanth Kumar Chandran. Radhika Chaudhari. Armit Chhabra. Gayatri Gulati. Aamir Khan. Sanjeevkumar Nair. Kiran Rao. Srinivas Rao. Navmeet Singh. Pawandeep Singh
Production Aamir Khan Productions. Viacom18 Studios