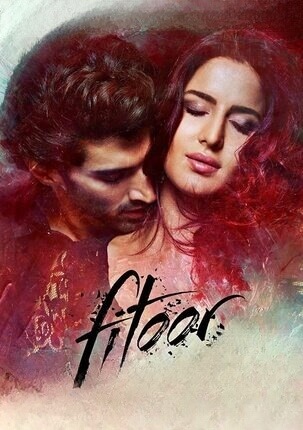 Fitoor
Category:
Relased: February 12, 2016
5.4
2 h 11 min
1080P
Directed by Abhishek Kapoor.
Written by Abhishek Kapoor. Supratik Sen. Supratik Sen.
Cast Aditya Roy Kapoor(Noor). Katrina Kaif(Firdaus). Tabu(Begum). Rahul Bhat(Bilal). Lara Dutta(Leena Becker) . Delbar Arya(Shaukat).Talat Aziz. Ajay Devgn(Moazam). Shahid Gulfam(Begum's Father). Aditi Rao Hydari(Young Begum).Md Anan Islam. Khalida Jan(Rukhsar). Mateusz Kaczan(London Exhibition Art Assistant). Jakub Karys(London Exhibition Art Assistant). Kunaal Kyhaan(Aarif Peerbhoy). Beata Migas(Woman at the banquet). Namit(Jagirdar). Akshay Oberoi(Mufti). Pawel Olearczyk(London Exhibition Art Assistant). Suchitra Pillai(Reporter (as Suchitra Pillai-Malik)).Jason Shah. Tunisha Sharma(Firdaus (Child)). Mohammad Abrar Sheikh(Young Noor).Teena Singh. Skaterrboyy20(Singer).Andy von Eich. Suzanna Zajac(London Exhibition Art Assistant (as Zuzanna Zajac)). Ranjit Batra(Foreign Service Bureaucrat (uncredited))
Languages Hindi. Urdu.
Producers Kavan Ahalpara. Rakesh Bhagwani. Md Anan Islam. Abhishek Kapoor. Siddharth Roy Kapur. Vikrant Kaushik. Malvika Khatri. Amit Mehta. Amrita Pandey. Rohit Ved Prakash. Ajay Rai. Ravi Sarin. Krzysztof Solek. Maciej Zemojcin.
Production Guy in the Sky Pictures. UTV Motion Pictures.