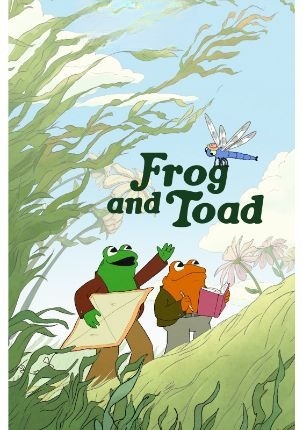 Frog and Toad
Directed by Sarah Johnson.
Written by Ken Pontac. Arnold Lobel. Patrick Rieger.
Cast Nat Faxon (Frog unknow). Kevin Michael Richardson (Toad unknow). Margaret Cho. Fortune Feimster. Ron Funches. Aparna Nancherla. Cole Escola
Producers Antonio Canobbio. Rob Hoegee. Ben Kalina. Adam Lobel. Adrianne Lobel. Arnold Lobel. Chris Prynoski. Shannon Prynoski.
Production The Jim Henson Company. Titmouse.
No. of Seasons 1
No. of Episodes 1
Status On Going (2023–)