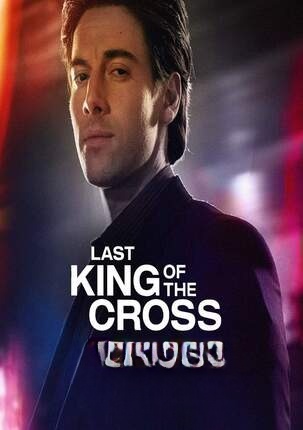 Last King of the Cross
Directed by Grant Brown. Kieran Darcy-Smith. Catherine Millar. Ian Watson.
Written by Jane Allen. Kieran Darcy-Smith. John Ibrahim. Matt Nable. Alastair Newton Brown. Morgan O'Neill. James Pope.
Cast Claude Jabbour (Sam Ibrahim 1). Callan Mulvey (Detective Sergeant Brian Crellan 1). Tim Roth (Ezra Shipman 1). Wassim Hawat (Skinny Steve). Matt Nable (Anthony 'Big Tony' Stone). Maria Tran (Madame Tien). Simon Elrahi (Peter 'PK' Kay). Dion Williams (JT). Felicity Price (Yael Shipman). Dylan Hare (Anton). Damian Walshe-Howling (Joey Romano). Justin Rosniak (Declan Mooney). Hoa Xuande (Romeo). Scott Lee (DC Wayne Corrigan). John Brumpton (Ashtray Frank). Kevin Khan (Anh Tien). Uli Latukefu (Tongan Sam). Will McNeill (Dave Campbell). Tom Davis (Osmon). Wadih Dona (Nasa Kalouri). Tess Haubrich (Elizabeth Doyle). Christopher Stollery (Inspector Kemp). Allegra Monk (Molly Llewellyn). Heidi May (Steph). Sonny Le (Hung). Robert Rabiah (Jamour Ibrahim). Ashyr Mason-Kaine (Anastasia). Fletcher Humphrys (Richard 'Dickie' Needham). Viliami Otuafi (Karate Steve).
Language English.
Producers Ross Allsop. Alexandra Doering. Jamie Durie. Mark Fennessy. John Ibrahim. Rick Maier. Tom Misselbrook. Alexander Pettaras. Karl Zwicky.
Production Helium Pictures. Paramount Pictures Australia.
No. of Seasons 1
No. of Episodes 11
Status On Going (2023–)