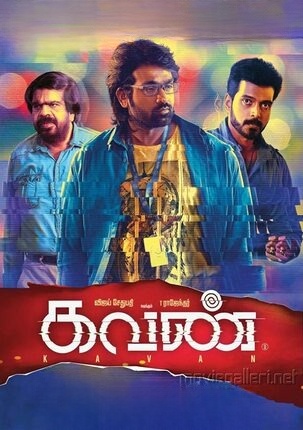 Kavan
Category:
Relased: March 31, 2017
7.1
2 h 30 min
1080P
Directed by K.V. Anand.
Written by K.V. Anand. K.V. Anand. K.V. Anand. Gautam Siddharth. Subha. Subha. Subha. Kabilan Vairamuthu. Kabilan Vairamuthu. Kabilan Vairamuthu.
Cast Vijay Sethupathi(Thilak). Madonna Sebastian(Malar). Thesingu Rajendar(Mayilvaganan). Bose Venkat(Dheeran Maniarasu / Thee Chatti Mannaru). Vikranth(Abdul Kader). Jagan(Jagan). Darshana Rajendran(Kalpana). R. Pandiaraajan(Pillai). Akashdeep Saigal(Kalyan). R.N.R. Manohar(Thilak's father). Chandini Tamilarasan(Nimmi). Krishna(Ashok). Priyadarshini Rajkumar(Bhavana). D.R.K. Kiran(Inspector Bala). Vikram Chakravarthy(Raghavan). Bhawna Aneja(Lakshmi). Aishwarya(Nisha). Shwetha(Shwetha). Natraj Pillai(Police Inspector). Kalaiyarasan Rajendren(Murugan). Nassar(Police Commissioner (guest appearance)). Powerstar Srinivasan(Self (guest appearance)). Anthony(A person in the bar (cameo appearance)). K.V. Anand(K. V. Anand (voice acting) and additionally in a brief cameo as tea-seller.)
Language Tamil.
Producers Kalpathi S. Agoram. Kalpathi S. Ganesh. Kalpathi S. Suresh.
Production AGS Entertainment. Goldmines Telefilms.