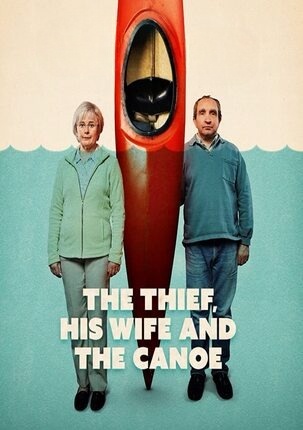 The Thief, His Wife and the Canoe
Directed by Richard Laxton.
Written by David Leigh.
Cast Eddie Marsan (John Darwin). Mark Stanley (Mark Darwin). Domin/Epic Applewhite (Anthony Darwin). Carrie Cohen (Anne's Mother). Ellis Jones (Anne's Father). Alice Harding (Louise). David Fynn (David Leigh). Colin R. Campbell (Michael Stephenson). Freddie Davies (Ronald Darwin). Zé Bernardino (Stefano). Eddie Arnold (Pete (Journalist)). Lois Chimimba (DC June Ayoade). Gonçalo Botelho (Manolo (Journalist)). Francesca Knight (Flick). Deka Walmsley (Det Supt Tony Hutchinson). Andrew Lancel (DS Paul Sampson). Karl Pilkington (DC Phil Bayley). Tom Bonington (Mike Fowler). Marilyn Nnadebe (Commuter). David Lonsdale (Les Dolding). Danielle Flett (Underground Woman). Marcus Onilude (Sgt Craig Clark-Darby). Karina Fernandez (Anne's Solicitor). Simon Greenall (Coroner). Trevor Fox (Alan Hudson). Charlotte Melia (Constable). Jorge Albuquerque (Mario Vilar). Joe Dixon (Derek Mitchell). Andrea Kristina (Strip Search Prison Officer). Mariana Norton (Karina Vilar). Martin McGlade (Next Door Tenant).
Language English.
Producers Polly Hill. Chris Lang. David Nath. Alison Sterling. Beth Timbrell. Sam Tipper-Hale. Steve Newton. Sofia Noronha. Margarida Saldanha. Leo Martin. Susie Liggat.
Production Story Films. ITV – Independent Television.
No. of Seasons 1
No. of Episodes 4
Status Finished (4)